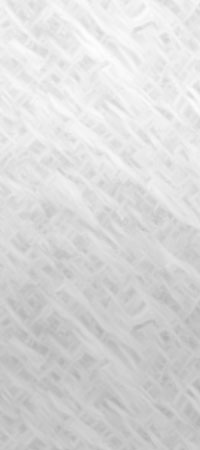 Specials & Regular Pricing


Here is our current special. Check back often, we're constantly updating this page

.....................................................

October Special...SCREEN PRINTING...$5.95 T-Shirts,

White Screen Printed, 1 color one 1 side, (front or back)
Coupons and specials cannot be combined with other offers.



BOLD Copy Services, Quality copy at LOW Prices:
0-1000 .08
1001-5000 .07
5001-10,000 .06
10,001-50,000 .05
50,001-100,000 .04
Additional Services Available:
-Collating, Folding, Stapling, Cutting, 3-Hole Punch, Insert into Binders, Saddle Stitch, GBC Binding
........................................................................
BOLD Print Service products such as:
Business Cards, Envelopes, Stationary, Flyers, Brochures, Catalogues, Direct Mail Post Cards, etc.
*The new BOLD Mini Postcard is printed infull color and coated on both sides for durability offers a high impact visual message to the intended reader. This fine quality printed BOLD Mini Postcard can be used for a variety of applications such as Direct Mail or Promotion that can be handed to a potiential or current curtomer to introduce a new product or service, or use it for a customer retention program to keep your current customers coming back to you.
4"X6" MiniPostcards QUANITY: 100 250 500 1000 2500 5000
PRICE: $99. $175. $254 $401. $538. $623. *Layout & Design not included in this price These 4' X6" Bold MINI Postcards are printed on a heavy card stock in full color with a coating

BUDGET BANNERS, 2' X 4', only $45, 2' X 6' only $60 (1-color text only)
VEHICLE DECALS start @ $3/sq.ft.
VEHICLE MAGNETS start @ $45 set of Two
VINLY LETTERING start @ $3/sq.ft....can be used for exterior applications such as office windows & doors, sides of building, interior/exterior signs, guaranteed not to peel or fade for 5 years exterior colors, 6 years black & white
ACRYLIC/WOOD/GLASS DISPLAYS Showcases, Fixtures, Counters as used in retail & restaurant industries, and Salons, department stores, donut shops. In addition to custom making items to your specifications, our prices are guaranteed to be less than any of the wholesale business's in and around the Houston area.

BOLD Graphic Design and Layout are both key elements to having a successful and memorable marketing campaign. You want your customers to have a positive image of your company, in addition to the product and/or service it provides. In addition, you want them to remember you. Bold Marketing provides:
...Logo Design - A logo creates a first impression of the company, and there is only 1 first impression. Therefore, it's important to make it a good first impression, so your customer is as interested in you as you are in them. Sometimes, even the most well established companies need to revise and update their logos. Is your company logo unique and appealing, does it relate to your business or do you need to simply update the logo/ image?
... Layout and Design - In today's busy marketplace, getting to speak with the decision maker and make a presentation can be nearly impossible, you may have to leave behind some kind of marketing materials, or send information in order to get that opportunity. Marketing materials should be interesting, appealing to the eye and, easy to read and understand without coming across overly simple.
...Graphic Elements - When designing your marketing materials, the graphic elements that makeup the overall appearence are the icing on the cake, so to speak! BOLD offers and array of different options: Stock Photography....Custom Photography
...Copywriting - In addition to presentation, what you say and how you say it is just as important as the apperance. Bold can provide experienced copywriting and editing services to make your marketing materials the best they can be for a maximum return on your investment.